News
2015
February
Thursday 26th February "But I've now got no bones about saying to people: 'I've got dementia'. Once you reach the stage where you accept what you've got it is a question of moving on as best you can." Kevin McAlindon wine tycoon and piano player Tuesday 17th February Is the medical profession ready for assisted dying?
2014
December
Tuesday 23rd December Never under estimate what a person with dementia can still do How to reduce your risk of dementia by 36%
November
Friday 7th November James Hogg on the power of music for people living with dementia Monday 3rd November £8 million goes to Government because the deceased had no will. Law Society publish new research on problems which can arise if you die without a will
October
Friday 7th October "Why putting my parents in a care home will haunt me forever" Broadcaster Fiona Phillips shares her story of dealing with her parents dementia Thursday 2nd October "Do life keep doing it to the last minute" Joanna Lumley speaks out on the importance of living life to the full, but also of planning ahead for the inevitability of death Wednesday 1st October "I only have weeks to live" Lynda Bellingham's poignant story
September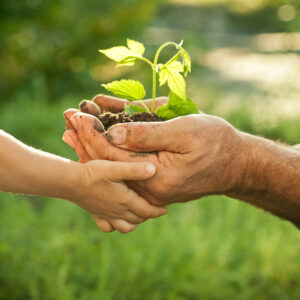 Tuesday 16th September The Tax man is getting tough with people who don't declare rental income or pay Capital Gains Tax when they sell a second home Monday 1st September How and when should resuscitation be raised with a patient or elderly person? Two perspectives The Daily Mail and Dr Kate Granger
August
Tuesday 12th August Never to old to learn. Retired deputy head gets first class honours degree at 80 FRAILSAFE campaign launched to improve quality of care for frail older patients  Thursday 7th August The problems facing members of an ethnic minority who have dementia Can vitamin D deficiency contribute towards dementia?
July
Monday 28th July New guidance issued by Department of Health on The Relatives Property Disregard Friday 18th July Could Physician Associates play a vital role in care not cure and assisted dying? Thursday 16th July Nigel George will be talking on the James Whale show tomorrow morning @ 7.00 AM about the Assisted Dying Bill.  Follow the link to sign a petition in support of it. Tuesday 15th July Hospitals continue to fail patients at end of life. "End of life treatment is more about care than cure" says John Hughes medical director at Sue Ryder The importance of having an honest conversation about the limitations of modern medicine. Interesting blog by Dr Fiona Hicks S Saturday 12th July Talking about death can prolong your life. Desmond Tutu on death and dignity Wednesday 9th July The Massachusetts Institute of Technology is developing a ring with a miniature camera on it which can read books and magazines for the blind and partially sighted read more Monday 7th July Your yacht  may be allowed but not the diamond necklace read more on what assets are and aren't tax deductible Thursday 3rd July Think tank calls for swings at bus stops for older people Tuesday 1st July Mick Jagger  on why Monty Python are too old to be on stage
June
Monday 30th June The Alzheimer's Society launches  Dementia Friendly Parliament Friday 27th June Dying Matters launch guide on how to talk to children about death Wednesday 25th June Campaigners lose right to die case.  Judge says parliament must now act Monday 23rd June It is important to look at patients in the round and not just look at a single condition. Read the blog post of David Oliver Consultant Geriatrician Friday 20th June Keith Oliver talks about his dementia The Butterfly scheme  is celebrating its 10th anniversary. It provides help and assistance to people with dementia when they have to go into hospital Thursday 19th June British Geriatrics Society launch Fit for Frailty guide The role of sport and leisure in helping people live well with dementia Tuesday 17th June Ageing with Optimism offers free legal advice for older members of the LGBT community Monday 16th June Sex and the over sixties. Is 83 to old to join a dating agency? NO! Friday 13th June They think its all over. It is now! Would you like  a football funeral? If you would like help with organising a memorable funeral look at our very special funeral services Thursday 12th June Age UK five common misconceptions about care I've never heard of it, but it sounds a great place to retire and its cheap! So do you want to live in Cuenca? Friday 6th June Retiring but wanting to keep the brain ticking over?  How about some work as well play Thursday, 5th June, 2014 Living with Dementia: "The world has opened up for me" read more of this great article on living with Dementia and being a Dementia friend Tips for helping your wife live well with dementia. Why we need to stop drugging grandma and grandpa and uncle Jim and auntie……   June 2014 Ageing with Optimism launch 'Lets talk about Dementia' booklet with Atkins Thomson solicitors East Anglian Daily Times 2013 September 2013 The Fabulous Fashionistas Award-winning director Sue Bourne explores the art of ageing in the company of six extraordinary women. May 2013 What would you want your funeral to be like? The marvellous Kate Granger March 2013 The Bury Free Press comes to the Death Café