Music and Eulogy
Music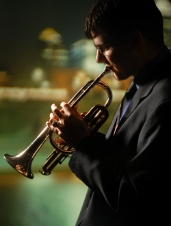 The music you select will set the tone for the service. The choice is huge. You can have traditional hymns, modern songs, or a piece of classical or contemporary music.
You might want to invite someone to sing or play a piece of music that means a lot to you and your loved one. The right music can be very uplifting. Music is normally played at the beginning and end of the service, but you can have it throughout.
If the service is in a church or crematorium they will have an organist if required. There will normally be facilities for playing CD's and we can arrange live music such as a guitarist or a soloist. We set out some musical choices in the Information section of this website.
Eulogy
The eulogy is probably the most important part of the service. It's an opportunity to encapsulate everything that made the deceased so special and loved. It gives everyone attending the chance to reflect on the good times they shared with them.
Preparing and delivering the eulogy can be stressful for those asked to do it, particularly if they are not comfortable with writing or speaking in public. We can help with the writing and delivery.
Following discussions with you, we will speak to other family, friends and work colleagues, to build a picture of the deceased. We want to know about their passions in life and their quirks. What made them happy and what made them sad?
Having gathered all the information together we will prepare a draft for your approval. If you prefer, we can help you shape your own words and thoughts.
We can also show a family member or friend how best to deliver it, particularly if they have no experience of public speaking. If required we can deliver the eulogy for you.